Our mentors accompany women in their 12-16 weeks long journey with CaterpillHERs. Alongside their years of experience and in-depth knowledge on the subject matter, they offer an empath ear to women with integrity and sincerity.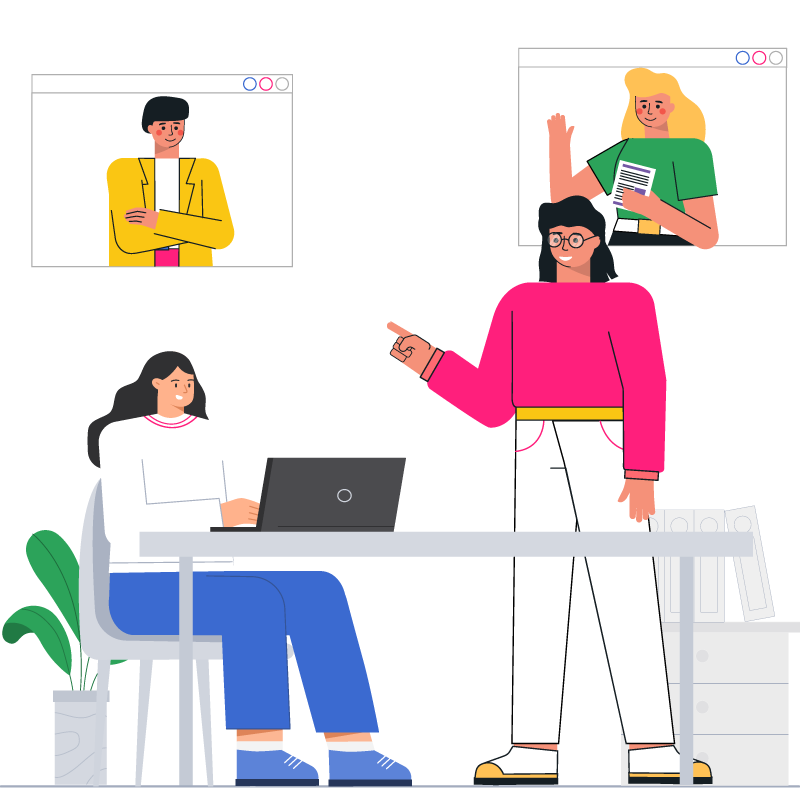 If you are interested in signing up as a mentor for any CaterpillHERs program, we would like to hear from you! Please complete the form below and we'll be in touch.
HUMANE, GIVING, AND HIGH-TOUCH
The core of CaterpillHERs accelerator programs is high-touch mentorship provided by our executive mentors from all around the world. Our methodology is different but it gives a more humane, genuine, and sincere approach to traditional mentorship. Each participant accompanies two mentors throughout the program that we matchmake based on the challenge women are facing and the expertise of the mentor.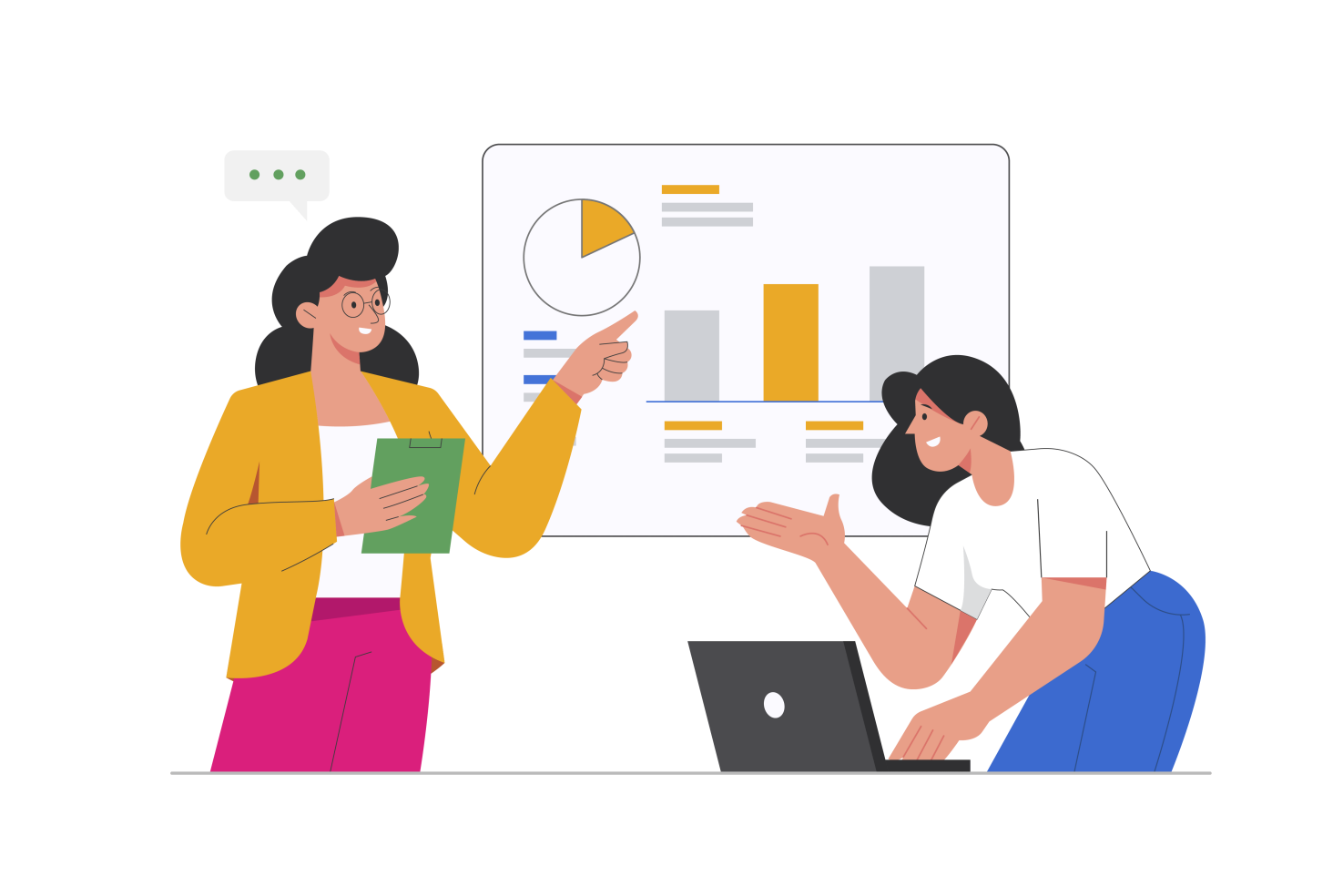 MORE THAN JUST AN INSIGHT
Our mentors don't just give insights. They offer genuine support and advise our CaterpillHERs through a pragmatic, practical, and realistic discussion rather than a dominating conversation. Our approach combines high-touch executive mentorship with a structured curriculum to support women through weekly calls.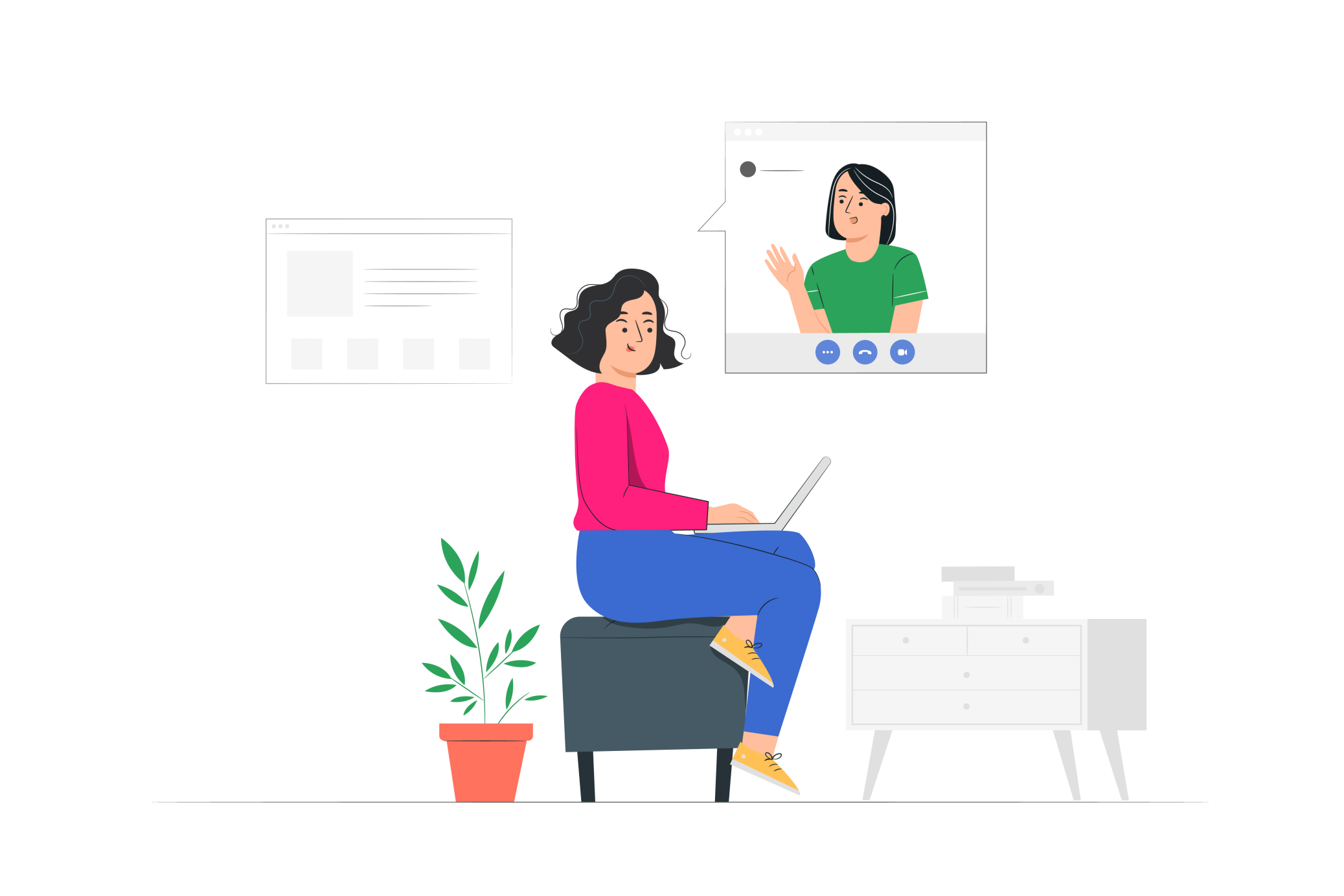 NOT A 'TRADITIONAL' MENTORSHIP
Rather than a one-off discussion around a topic, our mentors support our CaterpillHERs in the form of weekly zoom meetings and commit 4-6 hours per month to have calls structured around the curriculum we provide. Women and mentors build a strong work relationship that doesn't end after 12-16 weeks but lasts a lifetime.
Ehsan Gul
Head of Experimentation, UNDP Pakistan
Ehsan is a social innovation strategist and business analyst with a passion to maintain and further sustainability goals and innovative practices in businesses. He has six years of experience working within the development sector to assist in defining new business strategies, launching new ventures, and delivering operational impact with effective project management and active stakeholders' engagement. He brings a thoughtful perspective and blend of creative elements to project designs. He is an entrepreneurial at heart and a team player recognized for an impassioned approach and impactful ideas. He currently works at UNDP Pakistan to find out new ways of tackling stubborn problems, test out fresh ideas, and new perspectives through embedding a culture of experimentation
Arvind Deogirikar
Executive Mentor, Global Social Benefit Institute, Miller Center, Santa Clara University
Arvind is a Senior Executive with extensive experience in technology solutions. Proven leadership skills that include understanding organizational needs, planning and executing strategic programs with attention to detail and accuracy. Have a strong technical understanding, blended with diverse business experience in Product Management, Marketing, and Global Sales.
Alina Adams
Founder & CEO, Artveoli, Inc.
Founder of an award-winning hardware company in IoT / Digital Appliances space using biotechnology. Co-founded software development company in image processing space. Worked with companies, investor groups, accelerators and entrepreneurs in Silicon Valley, Europe, Brazil and China, building supportive ecosystem for innovation and value creation. Teaching business at Northeastern University and mentoring at several global organizations that help entrepreneurs and startups with new product development, business development, financial analysis, fundraising and growth strategy. Experience working as a corporate innovation consultant on strategic planning, strategy development and execution. Provided tools for developing innovative solutions improving business outcomes based on analysis, recommendations, and implementation. Advised business executives on a wide range of issues related to business transformation, including social innovation and new growth opportunities. Specialties: New Product Introduction | Corporate Innovation & Strategy | Corporate Development | Social Innovation | Business Development | Operations | Lean | Six Sigma | OKR Accredited Investor. Passionate about new technologies and positive impact. Hands-on experience in multi-discipline complex projects with holistic organizational approach. Lifelong learner with strong work ethics.
Daphne Pit
Founder, Pit Pure Power
Pit Pure Power is an internationally focused business development and consultancy boutique established by Daphne Pit with the aim of accelerating the transition towards a more sustainable planet, society and economy. Through the work of Pit Pure Power, she pursues her two personal dreams: To help sustainability become mainstream To help achieve energy access for everybody everywhere This is done by strengthening social enterprises and assisting sustainable start-ups in a tangible way, increasing their impact and supporting them to become more successful. Additionally, Pit Pure Power helps investors to find investor-ready, sustainable enterprises. With over 15 years experience in sustainability, in both the corporate and non-corporate sectors, I am now working directly with organisations focused on increasing their social or sustainable impact in the world. She has expertise in the fields of: social enterprises, energy access in India, Nepal and Africa, impact investment, sustainable value chains and project and program management
Yvonne Moustakas
Director, IT Business Operations, ServiceNow
Many people talk about business transformation, but I actually deliver it. I make big things happen by translating a strategic vision into concrete actions, bringing together siloed teams and driving execution. Whether streamlining day-to-day operating models or implementing strategic initiatives, my operations and finance background combined with extensive global project leadership experience helps me quickly assess changing business environments and solve complex problems. I can easily identify gaps, and determine what's working and what needs to change in order to achieve business objectives and accelerate growth. My cross-cultural awareness from extensive travel and leading complex global business deals enables me to build consensus and influence stakeholders. I believe it's possible for business to address global challenges while also growing the bottom line, and I am motivated by the opportunity to make a difference. KEY ACHIEVEMENTS • Executed large-scale, global initiatives to enable profitable growth – $350M+ incremental bookings • Led prioritization and governance for Cisco's $500M IT investment portfolio • Increased service attach rate by $1B across all segments, products, and channels • Managed program budgets in excess of $100M, consistently achieving productivity savings of 10%+ • Implemented cost savings and streamlined processes as financial controller for Service sales organization – $400M+ annual bookings CORE STRENGTHS Strategy & Planning • Business Operations • Finance • Financial Planning & Analysis • Process Improvement • Information Technology • IT & Business Partnership • Cross Functional Team Leadership • Business Case Development • Metrics & Analytics • Portfolio and Program Management • Agile Methodology • Platform and System Implementations for SaaS, Cloud, Subscription Billing, Services, Sales, ERP, CRM • Business Architecture • Service Management
Saad Hamid
Founder, DEMO and Community Manager, Google
Saad Hamid is a part of the Developer Relations team at Google managing communities for SAF (Pakistan, Bangladesh, Sri Lanka and Nepal) such as Google Developer Groups (GDG), Women Techmakers (WTM), Google Developers Experts (GDE) and Developer Student Clubs (DSC)
He has been actively involved in the tech ecosystem of Pakistan working with communities of startups, developers, technologists, founders, and freelancers. He has also been involved in setting up and scaling some of the largest digital skills programs in Pakistan such as KPYEP, Erozgaar, SkillsFirst & DigiSkills and actively advocates on helping upskill young people with technology education.
Muhammad Waqas
CEO & Co-Founder, WonderTree
Muhammad Waqas is the CEO and Co-founder at WonderTree. WonderTree is a company that develops AR based games for the physiotherapy and education of children with special needs. They are making education and development for these children affordable, accessible and efficient.
Before WonderTree he was running a digital marketing startup called JetPackGo and was a strategist at one of the leading advertising firms in Pakistan. He has vast experience making marketing, branding and behavioral strategies for brands like Redbull, USAID, UNDP, Dettol, Ufone, PTCL, British Council and many more
Huma Imdad
Technical Advisor, Helvetas
Huma is a highly organized and committed professional with an ever-deepening knowledge of social innovation, entrepreneurship and a passion to support youth. She continues to build connections with a robust network of amazing individuals throughout her career and has been involved in different projects to promote equal opportunities for all. Apart from her routine job at a Swiss INGO as their Technical Advisor, Huma Imdad is also the Co-Founder of SharingOut and Director Strategic Planning & PM at the Roshan Youth Welfare Organization where she is responsible for the supervision of the overall organization strategy and success.
She is a seasoned entrepreneur and a development practitioner with over ten years of experience in the non-profit sector. Throughout her career, she has gained diverse experience by working in Pakistan and the US in different fields such as entrepreneurship, youth empowerment, education, voice and accountability, health, women's economic and political empowerment, violence against women, food security, and peace promotion.
Huma has also provided her services as a lead facilitator at the World Bank Youth Summits held in DC. And she has also served as a stage lead at the Global Nexus Summits 2018-2019 at the UN HQ, New York. She continues to provide mentorship and training to social entrepreneurs from around the world and is super active in representing her country and skills on numerous panel discussions and initiatives.
Huma is in the process of receiving her MS in Development Studies and is also an MBA.
Eram Abbasi
Director, Center for Entrepreneurship & Innovation Development, DHA Suffa University.
Eram is a self-directed enthusiastic Entrepreneur and an Educationist with a genuine interest of fostering cognitive and social growth for the youth. Currently, she is serving as Asst. Prof. and Director, Center for Entrepreneurship & Innovation Development at DHA Suffa University.
She is a seasoned technology executive, award-winning professor and research scholar. Best described as an entrepreneurial professor, Eram has spent more than 20 years working with high growth technology companies, universities and industry associations on the commercialization of ideas.
Her work portfolio consists of working experience with organizations like Hewlett Packard (HP), IBM and also with local and foreign universities. Within Pakistan some to mention are; IBA, IoBM, SZABIST, PAF KIET, Bahria University and DHA Suffa University. She is also an active member of various local and international professional bodies which include IEEEP, QPSP (Quality & Productivity Society of Pakistan), IRMA USA (Information Resource Management Association), OPEN (Organization of Pakistani Entrepreneurs of North America), Founder Institute, and JumpStart Pakistan.
Shirin Mehri
Team Lead, Green Box
Shirin's passion for an equitable educational and social landscape continues to be evident in her professional and volunteer work. After successfully completing projects in education in Tanzania, Azerbaijan, and the United States, Shirin is leading projects on family-friendly workplaces and Pakistan's investment landscape in partnership with the IFC at the Pakistan Business Council. Prior to her move, Shirin worked alongside the founders of growing social impact start-ups focused on community development in the UAE. These included BizWorld UAE, an experiential learning focused entrepreneurship program catered to students aged 7 – 15 as well as The Mawada Project, aimed at creating service-learning experiences under the themes of education, migration and refugees, special needs and sustainability. She also served as the Participant Co-Chair for e7 Banat, Daughters of the Emirates, an initiative looking to instill social entrepreneurial skills among female youth of the country. Shirin is also the Team Lead at Green Box working with youth to equip them with the right skills needed for solutions to challenges in the 21st century. Shirin holds a Master's degree in Entrepreneurial Leadership from Babson College and an undergraduate degree in Economics & Finance from SUNY Plattsburgh
Nida Athar
CEO, Innoventures Global Private Limited
Nida is the CEO at Innoventures Global Private Limited. At Innoventures Global, the team supports entrepreneurs – primarily professionals, university academics, and women – from idea through to value (i2v) continuum and enables investors to find commercially viable innovations and entrepreneurial ventures. She also, with help of SC, works very closely with women-led businesses to help them scale using Technology. From being a Banker in her past life to an Entrepreneur now, she has continuously reinvented, unlearned and then relearned core skills necessary to grow both professionally and personally. Although she is an MBA by academic qualifications and a CEO and Founding Member by professional titles, being a Mother of her three children is the badge that she wears most fiercely and proudly. Be it the work that she does in areas of STEM Education and its promotion or working relentlessly with Women Led businesses, deep inside she is motivated in her work to leave a better world and more level playing field for both her sons and my daughter once they are of age
Laura Burakreis
Portfolio Manager and Analyst, Franklin Templeton
Laura has worked in a variety of organizations: Franklin Templeton Investments, World Bank, IFC and Salomon Brothers. I have a passion for investing in Emerging Markets and rapidly developing economies. Over her career she has seen how drive growth in Emerging Market economies through more liquid financial markets and increased foreign investment. She is excited about how technology is making financial information more readily available to investors and how economic data and financial services are becoming more accessible, even in the most remote parts of developing countries. She has analyzed financial statements, forecasts and business strategies of companies in a range of sectors and also created simple financial models. IShe has also conducted macro economic research to understand macro trends and macro risks, to source investments in corporate and sovereign debt and give policy advice. She made number of unique investments in structured products and private and restructured debt.
John OKeefe
Senior Mentor @ Miller Center for Social Enterprenuership, Santa Clara University
John has over 30 years experience as an entrepreneur and executive having worked for Fortune 500 companies, mid-sized companies as well as several start-ups. He was the co-founder and CEO of Correctional Communications Corporations. CCC developed proprietary security and communications software platforms for use in jails and prisons. CCC also operated as in Inter-exchange Carrier and a Competitive Local Exchange Carrier. He most recently served as Managing Partner at BioSolve LLC., a water remediation solutions company based in the Bay Area. Before co-founding BioSolve LLC, he served as Vice President at Securus Technologies and T-Netix, Inc.. Prior to that, John served as Vice President at US Commercial Telephone and Peoples Telephone Company. Earlier in his career, he served in various positions at Pacific Bell. John's core expertise includes managing operations, sales, marketing, budget forecasting and analysis, and regulatory affairs. John has held a number of positions with state and national trade associations, including 10 years on the Board of Directors of the American Public Communications Council.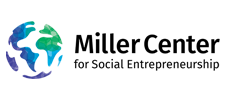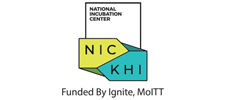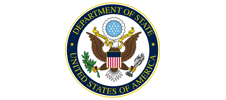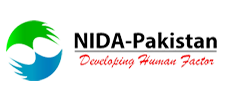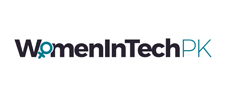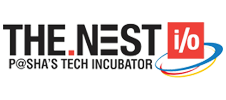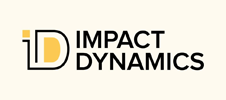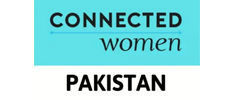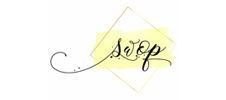 We are always looking for courageous entrepreneurs, mentors and discovery partners. Reach out at hello@caterpillhers.com to know more.